Established in Paris in 2015, the Cybersecurity Advisors Network (CyAN) is a not-for-profit international cybersecurity trust network, which offers quality networking, engaging events, relevant professional development, local and international peer interaction and business opportunities.
Our network aims to strengthen cybersecurity and fight against cybercrime through a multidisciplinary approach based on mutual trust among members and the complementarity of their profiles and experiences.
Growing the Cybersecurity Community
CyAN's membership is elite, with each new member vetted by the board before joining.
In a siloed industry, CyAN connects cybersecurity experts of varying disciplines with one another. On top of providing a global community, this allows members to share knowledge and expertise like never before as they come together to tackle everything ranging from technical issues to policy.
Events: As a trusted and respected network of cybersecurity experts, CyAN is partnered with numerous prestigious events. This means we have tickets and speaking opportunities waiting for you at conferences like FIC, the GFCE, Cybersec and more.
These events enable CyAN members to meet up, network and even identify business opportunities. The importance of the discussions had at these events cannot be understated. By attending, you can affect downstream on countries and organisations, all the while making lasting connections.
CyAN chapters also organise casual get-togethers in different cities to share knowledge and unwind over a few drinks.
Expert Content: CyAN produces content that explores the various areas of expertise, projects, experience, knowledge, and challenges relevant to the field of cybersecurity and members. This is a great way to grow the knowledge base of the organisation and provide value for stakeholders of all kinds.
Supporting Projects
CyAN has an established track record of supporting projects dealing with some of cybersecurity's most challenging problems, ranging from mental health to protecting zero-day researchers. The multidisciplinary expertise of the board and community means that you will benefit from professional input and a trusted platform from which to offer your services.
Being part of CyAN means that you can bring your project to the board and take advantage of your peers in this trust network upon review and approval by the board.
CyAN has helped drive and support the establishment of:
The Good Faith Cybersecurity Researchers Coalition (GFCRC): a not-for-profit international coalition with the goal of protecting good faith cybersecurity researchers whilst they perform their critical vulnerability identification work.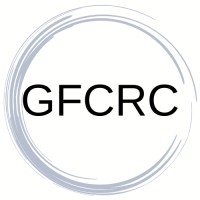 Cybermindz.org: a not-for-profit organisation dedicated to providing direct support to restore and rebuild the emotional and cognitive health of cybersecurity professionals suffering from burnout and other issues.
The Board of the Cybersecurity Advisors Network (CyAN)
Cybersecurity Advisors Network (CyAN) is managed by a board elected by the General Assembly every two years. Meet our 2023-24 board: