Kojo Osei Amoyaw-Osei Presents his Thesis
Kojo Osei Amoyaw-Osei is a master's candidate at EM-Lyon Business School. He joins us today to discuss his thesis project for the MSc programme in Cybersecurity and Defence Management.
Businesses face a growing set of challenges when building their information security maturity – specifically, Kojo has identified three core paradoxes in his research:
1) Personalisation – delivering personalised experiences while respecting privacy preferences
2) Regulation – balancing regulatory compliance with data-driven strategies and innovation
3) Trust – earning and maintaining trust by adopting transparent data practices, implementing robust data security measures, and demonstrating responsible data use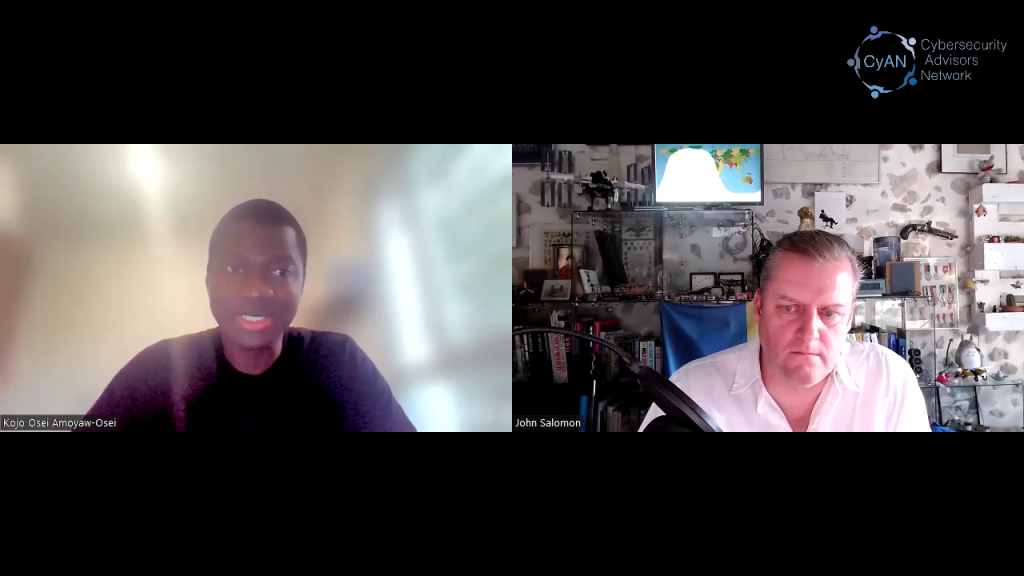 This episode of the CyAN Secure-in-Mind video and podcast series turns our usual format around, as Kojo interviews John Salomon, the usual host of these sessions, based on his extensive experience in the industry, as part of his thesis research.
EM Lyon MsC in Cybersecurity and Defence Management: https://em-lyon.com/en/news/who-will-you-learn-msc-cybersecurity-defense-management-program
Kojo on LinkedIn: https://www.linkedin.com/in/kojooseiamoyawosei/
Check out the rest of CyAN's media channels on https://cybersecurityadvisors.network/media – and visit us at https://cybersecurityadvisors.network
Intro/outro music courtesy of Studio Kolomna via Pixabay: https://pixabay.com/users/studiokolomna-2073170/